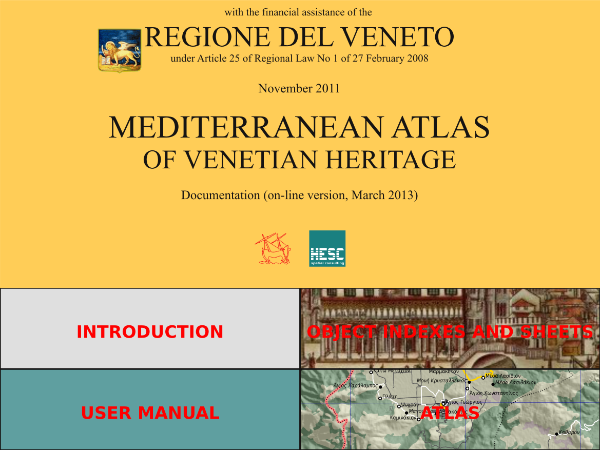 From this page are currently accessible only the sections Introduction, User Manual and Object Indexes and Sheets, while section Atlas has not been made available on-line yet.
It should also be pointed out that in Section Object Indexes and Sheets is currently available only one datasheet (grxn0da1 «Arsenals of Chania») with the corresponding image sheet (grxn0da1-figs) and the related indexes (gr «Heritage of Military History – Greece» and grxn «Crete / Province of Chania»).
Warning: the English version of these pages has not been completed yet. We apologise for the inconvenience.
---
---