Current Poition:
Home
>
Service
Planning

Spatial Planning
Regional Planning
Town Planning
Master Planning
Airport Planning

Design

Urban
Architectural
Public Spaces
Infrastructure Nodes
Complex Areas

Studies

Spatial
Feasability
Mobility
Multicriteria Evaluation
Environmental Assessment


Information

GIS
Cartography
Remote Sensing
Vocational Training
TNTgis, MicroImages
---
HESC spatial consulting, Via Ca' Rossa 118/D, I-30173 Venezia-Mestre VE, Italy
T +39-041-0996482 — F +39-041-0996482 — E info@hesc.it
---
---
---
---
"Studi aperti 2018": On 18 and 19 May HESC opens its doors to the public again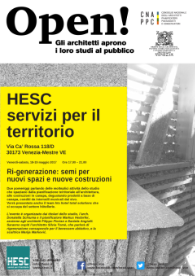 12 May 2018. In a few days, the "Studi aperti" initiative (Open Firms, #studiaperti), promoted by the Italian professional chambers of architects, planners, landscapers and conservationists, will take place once again. And also this second year HESC participates, this time focussing the following theme.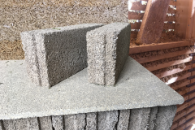 Re-generation:
Seeds for New Spaces and New Buildings.
Two afternoons talking about the many activities of the planning firm, ranging from spatial planning to architecture, to hemplime buildings, tasting some hemp-based products, seasoned with life music intervals. The hts hotel total solutions team, dealing with the hôtellerie sector, will be presented, too.
The event is organised by the owners of the planning firm, Donatella Schiuma, architect, and Markus Hedorfer, spatial planner, along with Filippo Florian and Daniela Angiulli, both architects. Our guests will be Silvia Tomè, architect, who will talk about conscious regeneration for home well-being, and sculptress Marija Marković.
For more detailed information, please consider our web and Facebook pages:
http://studiaperti.com/hesc-servizi-per-il-territorio-2
https://www.facebook.com/events/614036842295952
https://www.facebook.com/hesc.vce
https://www.facebook.com/hts.venezia
http://www.hesc.it/hts
---
hts – hotel total solutions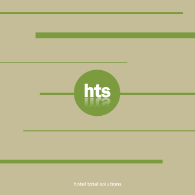 18 April 2018. After several months of preparation, today hts – hotel total solutions is ready for being presented to the public and starting its activity.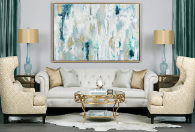 hts is a brand behind which there is a team of professionals and enterprises organised by HESC spatial consulting.
hts sees itself as general contractor providing integrated project services and support during realisation, encompassing all elements, including plant engineering, construction works and interior equipment for the hospitality industry and hôtellerie.
By managing design and realisation within a one-stop framework, hts is able to avoid or limit unforseable events and costs. As a general contractor, it is able to study and carry out a project for a unique hotel, corresponding exactly to the customers' requirements and to the current quality standards, by selecting or producing customised furniture elements. An hts brochure (only in Italian) is available, too.
T +39-041-0996482 — E hts@hesc.it — W http://www.hesc.it/hts — F https://www.facebook.com/hts.venezia
---
"Studi aperti 2017": On 26 May HESC opened its doors to the public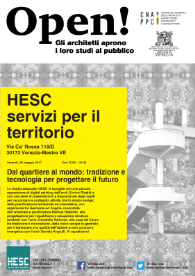 29 May 2017. A few days ago, HESC organised an opening day of its office in order to make its works and work methodology know to a broader public.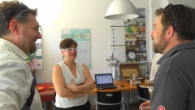 From Neighbourhood to the World:
Tradition and Technology for Planning the Future.
HESC associates welcomes you with a small exhibition of digital paintings from Enrico Rinaldi, architect, and a series of presentations at the disposal of the public to explain the many activities carried out by our firm: ranging from urban and regional planning, with experiences in Germany and Angola, explained by Markus Hedorfer, spatial planner, to renewal and reuse projects for existing structures with Donatella Schiuma, architect, and to the building of the future between tradition and innovation, from hemplime warranty of well-being and housing quality to zero energy consumption, with Daniela Angiulli, architect. We will talk also about GIS (geographical information systems) and cartography, two sectors of excellence at HESC.
We are looking forward to meeting you!
These were the words with which HESC invited to the 'rendez-vous'. The activity was part of the "Studi aperti" (Open Firms) initiative, (#studiaperti) promoted by the National Council of Architects, Planners, Landscapers and Conservationists (CNAPPC), which is the Italian federation of the provincial professional chambers.
---
Co-operation with Zettl Planning Firm from Gießen, Germany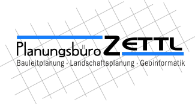 18 January 2017. In November 2016, a co-operation has been agreed between HESC and Planungsbüro Zettl based in Gießen in Central Hesse (Germany). Zettl Planning Firm deals primarily with preparatory and legally binding land-use planning, but also with town planning tasks going beyond formal plan design activity, as well as with geo-informatics, i.e. GIS, geodata management and cartography.
Main intention of the co-operation is to support Zettl Planning Firm and some of its partners during this period of particularly high demand of planning instruments by German municipalities. In this context, in the geographical area where Zettl usually operates, HESC does not appear under its own name, while in other regions in Germany the formula "Bürokooperation" (firm co-operation) has been chosen.
---
2001-2016: 15 years of HESC being geospatial consultant for MicroImages TNTgis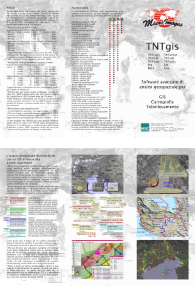 13 June 2016. Exactly 15 years ago, the last signature has been put under the contract that appointed HESC as a "geospatial consultant" of MicroImages, Inc., the producer of the TNTgis software package in the United States. HESC provides for mainly technical assistance to clients and the community of TNTgis, the "advanced software in geospatial analysis for GIS, cartography and remote sensing".
At the beginning of a leaflet produced by HESC more than ten years ago — which has been completely revised just this year — TNTgis is defined in the following manner: "Geospatial analysis is getting easy with high-level GIS at a reasonable cost". TNTgis is a complete software solution, which does not require the purchase of additional modules or external software in order to carry out specialised tasks. With TNTgis it is possible to do everything: format conversions (currently 140 import and 73 export filters, beyond direct access to various formats), video display, complex and high-quality cartographic compositions, electronic atlases, web publishing, topological vector, CAD, TIN, raster editing and analysis, LiDAR, COGO, image orthorectification, DEM, 3D, stereo, relational DBs, scripting, development of stand-alone applications and much more.
During these 15 years, TNTgis changed a lot. In 2001 it was called "TNT products" and the then current version was "6.5", released in May of that year, which was the 50th version from the very first one in 1986. Instead, today we use "TNTgis 2016", released in January of the current year, which is the 67th version produced during the thirty years of existence of TNT. The changes of the software product, its growing features, always up to date with the technological evolution, were accompanied by always extremely competitive maintenance and purchase costs, which even decreased strongly. In 2001, the price of a complete system (TNTmips + P15 + TNTsdk) was 17,745,000 Italian Lire (9,165 Euros), while today the same system — but obviously with a significantly larger feature list — can be purchased for only 5,000 Euros, i.e. 45% fewer.
The leaflet, which has been drawn up in its current version only in the Italian language so far, is also available as PDF file on our Internet site at address http://www.hesc.it/docs/depl/depltntp-ITA-eu-s850.pdf (14.2 Mbytes).
---
2001-2016: 15 years of HESC's Internet presence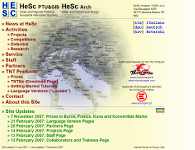 6 June 2016. Exactly 15 years ago yesterday, HESC's Internet site at address www.hesc.it went online.
From then, many things have changed, and not only its logo and the whole graphic design. In 2001, we still wrote "HeSc PTU&GIS" and "HeSc Arch" in order to underline the formal distinction between the two entities, that however worked together in an organic manner and that were dealing with, respectively, spatial planning, town planning, geographical information systems and, on the other side, architecture.
The most significant changes came in 2009 and 2010. In January 2009, the PTU&GIS component set up the basis of the firm's internationalisation process by signing the agreement to form the Consórcio Samayongo in Angola. Then, less than two years later, in October 2010 the formal constitution of the associated professionals' firm HESC spatial consulting, with a completely renewed logo and colours.
Today, HESC is a well-established firm looking towards both, its own urban district, where it is based in, for activities for instance in the field of building renovation, as well as towards the region, continent and the whole world, with design, planning and GIS works at any level.
---
Municipal Master Plan of Cubal (Province of Benguela, Angola)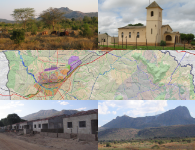 3 July 2015. More than a couple of months ago, the final version of the Cubal PDM, on which we worked from the beginning of 2012 together with our Angolan partner FraCaet & Filhos, Lda., has been submitted to the contracting authority, the Provincial Government of Benguela. After having presented and delivered at the end of February 2013 the final plan proposal, at the end of October 2014 the formal observations written by the contracting entity were received and permitted us to quickly draw up the definitive documents to be submitted to the approval procedure.
The Município of Cubal has about 325,000 inhabitants, an extension of about 5,550 km² and its administrative seat, the City of Cubal with about 60,000 inhabitants, is located about 150 km East of the provincial capital Benguela and about 690 street km South of the country's capital Luanda.
The territory of the Município is crossed by one of the most important Angolan development axes: Benguela – Huambo – Kuito – Luena – Luau along national routes 260 and 250 and the Benguela Railway (CFB, Caminho de Ferro de Benguela) connecting the Porto of Lobito on the Atlantic Ocean with the interior of the country and Southern Africa (Province of Katanga in the Democratica Republic of Congo and Zambia).
Besides this strategic position in Southern Central Angola, the Cubalense territory is a land with a high agricultural potential. In the colonial era, it was one of the most important regions of agricultural production in both, cultivation and animal husbandry. Today, one of the most relevant issues for the territorial development is precisely rehabilitation of agriculture for the family farming sector, as well as for market agriculture, where a high accent needs also to be put on the localisation of agro-food production sites and related logistics facilities.
---
EPC – Energy Performance Certificates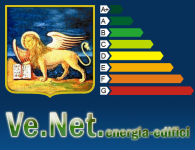 Among their wide-ranging services, the professionals at HESC are now also accredited by the Veneto Regional Administration as certifiers enabled to draw up and issue legally binding Energy Performance Certificates (EPCs).
In 2007, the European Union decided a target for 2020 of cutting the annual energy consumption by 20%. Observing that buildings account 40% of total energy consumption in the EU, in 2012 the European Parliament has issued a Directive (2012/31/EU) which requires owners of dwellings, in the event of sale, lease or renovation, to certify (through EPCs) energy efficiency of their properties.
In Italy, implementation of this Directive was the responsibility of the Regions (competences vary from State to State) that had to draw up technical protocols and establish lists of professionals enabled to issue these certificates.
---
TNTgis – Advanced Software for Geospatial Analysis
GIS (Vector and Raster) – Cartography – Remote Sensing – Image Processing
TNTmips Pro: 5000 € — TNTedit Pro: 3000 € — TNTview Pro: 500 € — TNTatlas: free
TNTmips Basic: from 200 € — TNTmips Free: free
new:
TNTscript (with TNTview Pro): 1500 €
introductory price: 1000 €
TNTscript is a new product of the TNTgis family which enables users to execute scripts (macros) written in SML with TNTmips Pro, TNTedit Pro or also with TNTscript.
The scripts can be executed from the operating system's command line, from inside another application or interactively with TNTview Pro which is provided along with the TNTscript licence.
It is an inexpensive way (saving 3500 €) of transferring the whole geo-analytical power of TNTgis to other computers without the need of purchasing additional TNTmips Pro licences. It is particularly suitable to distribute high amounts of workload in terms of computing capacity, also by employing cloud computing resources.
For network (floating) licences all prices have always to be
increased by 20% for payment of licence manager software royalties.
All prices shown exclude VAT (in Italy currently 22%).
---
Municipal Master Plan of Dande (Province of Bengo, Angola)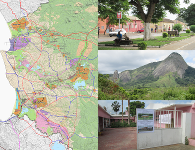 Wednesday, 11 March 2015, in the large Dande Municipal Meeting Room at Sassa Povoação, we presented to the Provincial Government of Bengo, to the Municipal Administration of Dande, to INOTU (National Institute of Spatial Planning and Urban Development), as well as to other local authorities this new spatial management plan, which we are working on since January 2014, together with our Angolan partner FraCaet & Filhos, Lda..
The Município of Dande has about 250,000 inhabitants, an extension of about 7,500 km² and its administrative seat, the City of Caxito with about 50,000 inhabitants, is located about 80 km North-East of the country's capital Luanda.
The municipal territory is affected by several large-scale projects, such as the new contentinental port of Luanda, road and rail infrastructure, tourist facilities and new production and residential areas for more than 200,000 people. But Município of Dande is also a very fertile land, with a very dynamic existing and potential agriculture. It is crossed by two major rivers, Bengo and Dande, and the inner areas are dominated by landscapes of high value and a high nature-based touristic appeal.
---
Angola
Due to confidentiality, all materials related to works carried out in Angola, which had previously been published on HESC's and Samayongo's websites, can no longer be made publicly accessible.
Italy
All the materials concerning the work carried out in Italy are in the Italian language. The hypertext links lead to sub-directories of our Internet site at www.hesc.it.
Eastern Mediterranean
The "Mediterranean Atlas of Venetian Heritage" is a set of products supporting documentation and valorisation of Venetian heritage in the Eastern Mediterranean area: paper atlas; geographical maps at scale 1:200,000; electronic atlas distributable on DVD. The first phase concerned atlas preparation for the islands of Crete and Cyprus. All the documentation materials published until now is in the Italian and the Greek language. The English language version is uncomplete.
---
HESC spatial consulting
— Via Ca' Rossa 118/D — 30173 Venezia-Mestre VE — Italy
T
+39-041-0996482 —
F
+39-041-0996482 —
E
info@hesc.it
The firm members are registered in the Professional Chamber of Architects, Spatial Planners, Landscape Planners and Curators of the Province of Venice,
Section A (Senior Professionals), "Sectors Architecture" und "Spatial Planning"
Site created: 5 June 2001 — Last updated: 15 October 2018 — Internet Server at Arezzo, Italy